Hello Commanders,
We are very excited to announce our FREE prologue campaign that features some amazing new battlefield cards and keywords.
Rising Tide is a sneak peak into the galaxy before the events of Storm Tide and will give everyone a chance to participate in the Storm Tide campaign.
Starting with our first mission War on Rigel IV, players will have the opportunity to get a peak at how we are building out Storm Tide and how unique and fun our battlefield cards and missions are.
Rising Tide – War on Rigel IV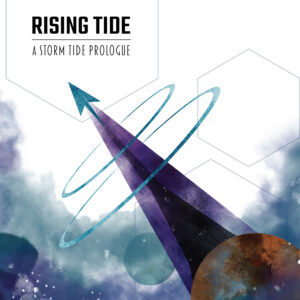 The war has come to Rigel IV and this is your chance, commander, to make a mark on history!

FREE Print and Play Mission: Subscribe to Rising Tide for free and download your files to begin playing!
Affect the Storm Tide Campaign: Once you've played the game, scan the code on the mission sheet and fill out the mission debriefing to leave your mark on history.
More to come: Rising Tide will be an ongoing free campaign that will allow players to dive deeper into the world of Storm Tide and to even affect the main narrative as well!
Start Today!