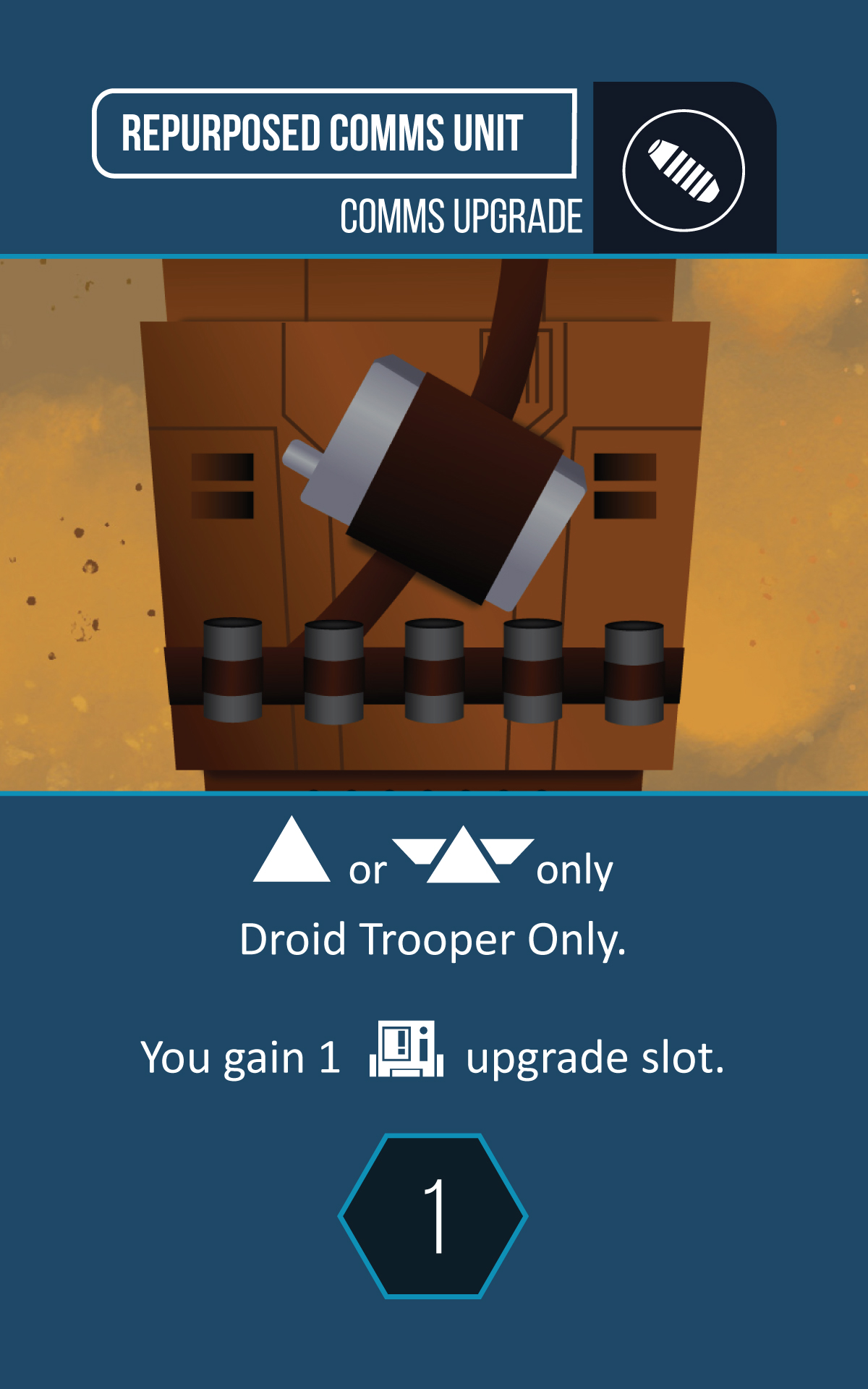 Hey Troopers!
You spoke and we listened! Our friends who play droids have had some great feedback on their ability to use upgrade cards that come in Storm Tide. So we sat down thought about it for a while and have a solution!
We are happy to present to you the Repurposed Comms Unit upgrade card for droids!
With this card you can change that pesky comms upgrade slot into a gear upgrade slot for the low low price of 1 point!
With this being such a new and exotic item we do reserve the right to errata the card at any time. If such a change does come we will make sure we notify everyone of the changes.
We don't currently have plans to print this card but that could change too.
You can add 3 of these to your Storm Tide battleforce roster now! If you need more get agreement from your opponent then add as many as needed.
If anything is for sure in Storm Tide it is change! Just a reminder is legal only for Storm Tide campaign.
Happy Clanking and keep those circuits dry!